recently built new rig... after days/weeks of research, updating myself with current trends, reading reviews, price monitoring, lots of spreadsheeting to optimise selection of parts, contemplating, pondering... decided to bite the bullet and just build an acceptable, relatively future proof and upgradeable system...
selected modular power supply so that wont have cables sticking out everywhere. I can attach only cables that i need...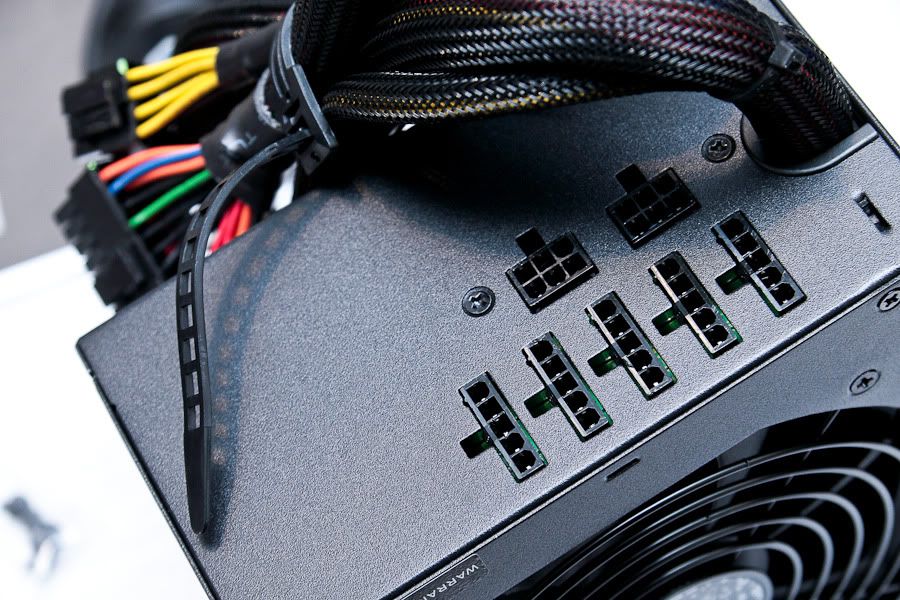 lots of goodies (except paper washers, maybe thats too yesterday) with the motherboard, eventhough its a cheapo kind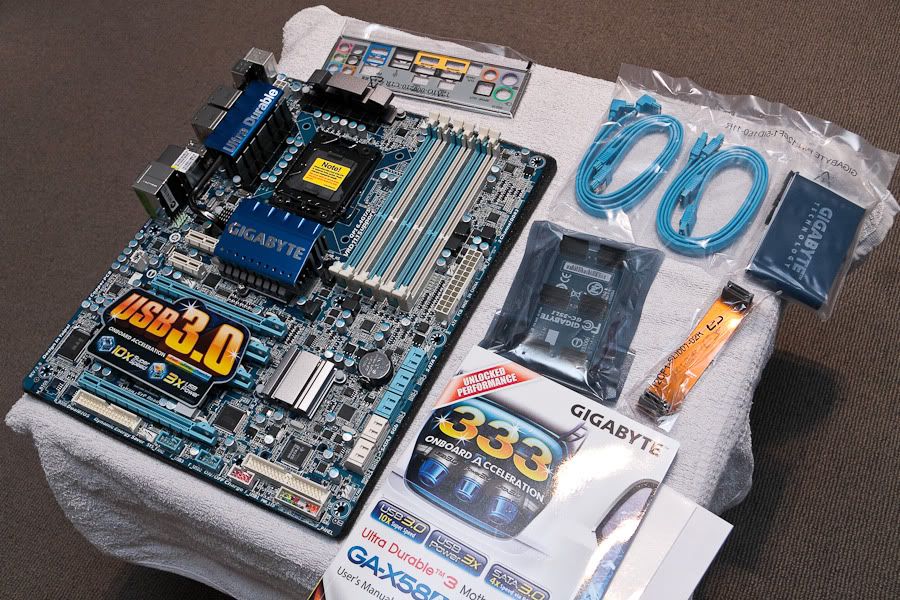 after processor and memory installed...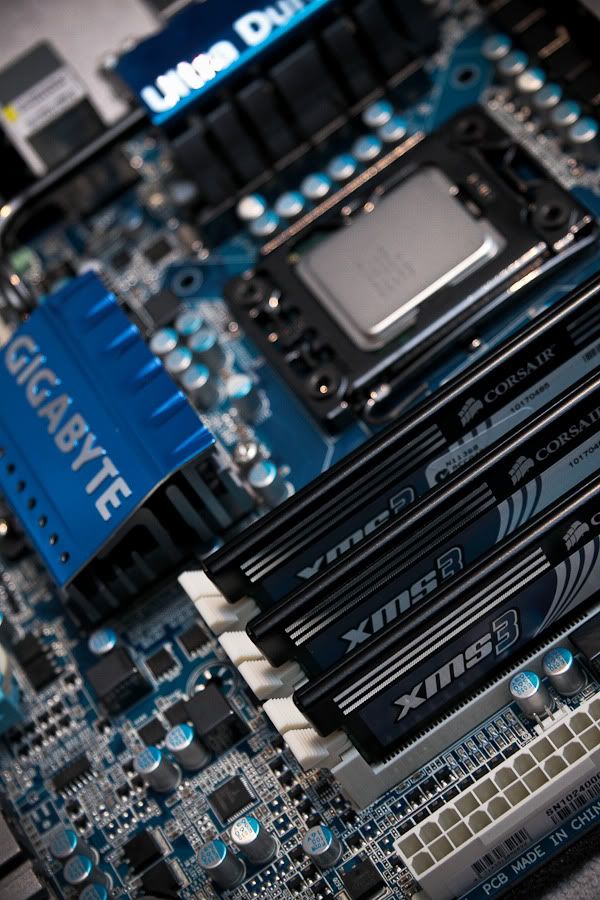 something new i thought i'd try is to have proper cooling solution. here's some thermal paste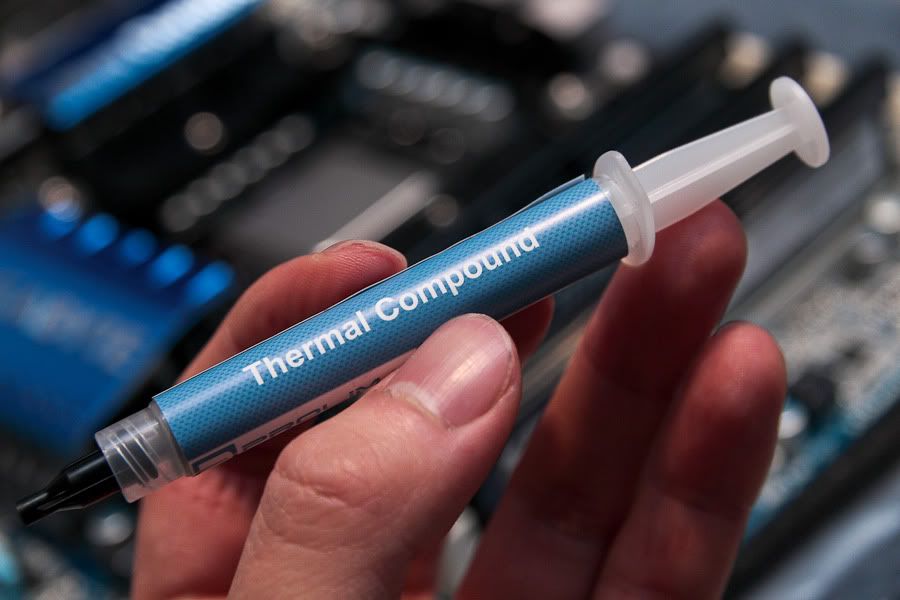 applied thermal paste over the processor's surface...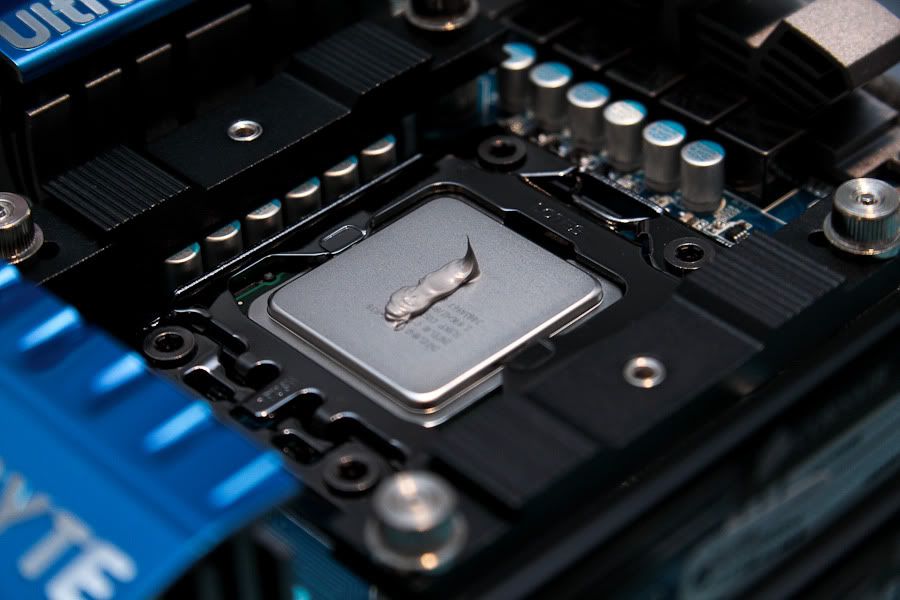 then mounted heat sink onto processor. thermal paste helps fill the gaps between heat sink and processor, better contacts mean better heat transfer from the hot processor into the many fins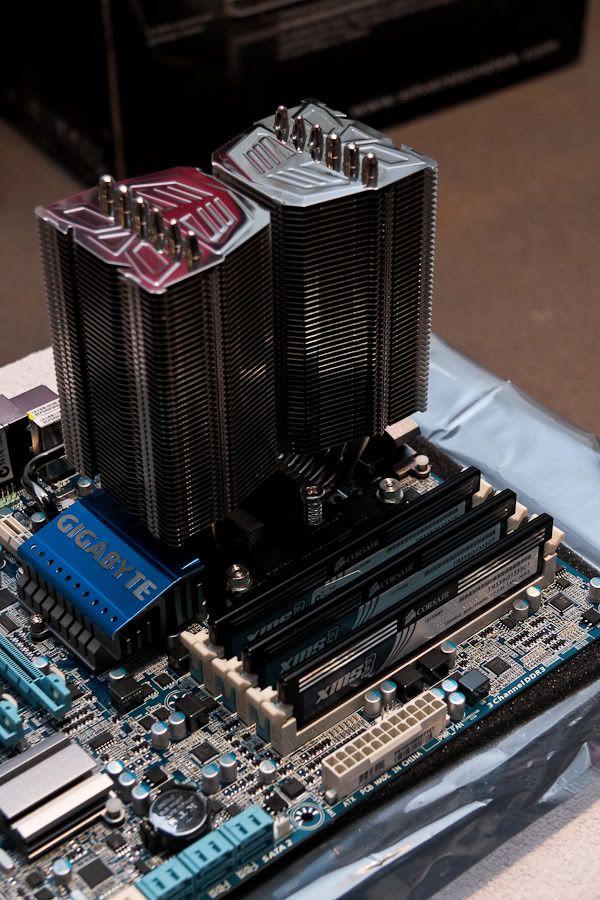 attached a fan onto the heat sink to help dissipate the heat away... fan has jagged edges that reduces noise when spinning at high speeds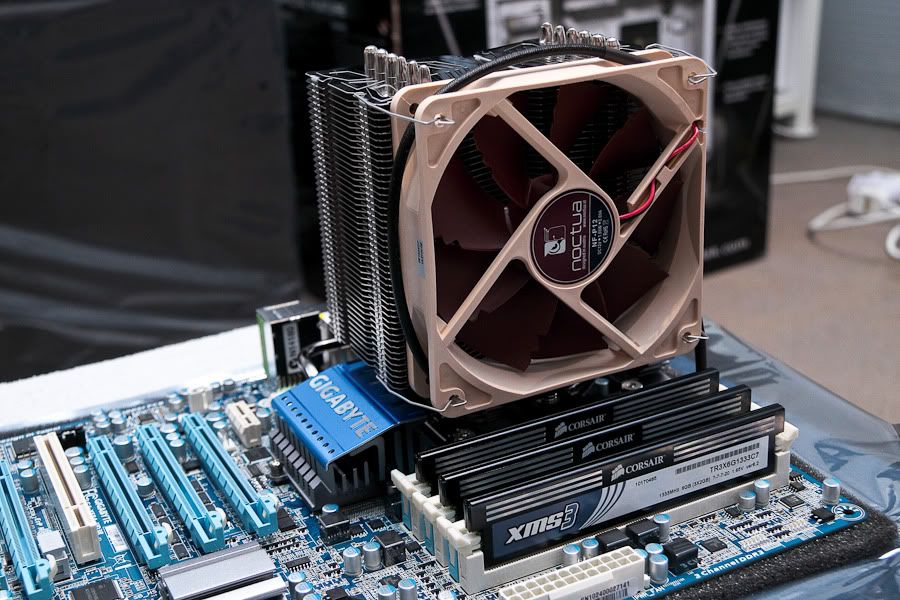 graphics card came in nice black box gold text packaging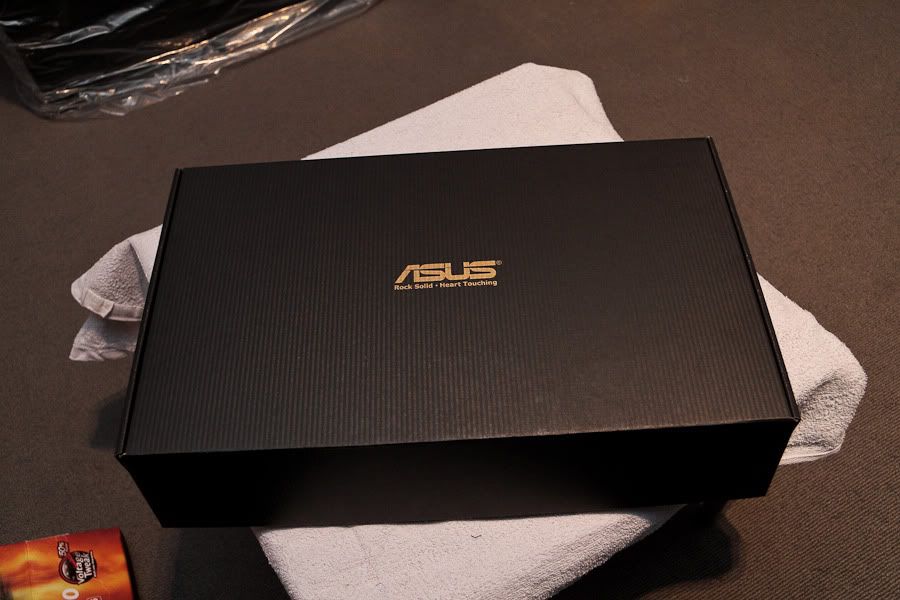 managed to get the version 2 card for the same price as the version 1 (because version 1 stocks were gone)... version 2 has cooler design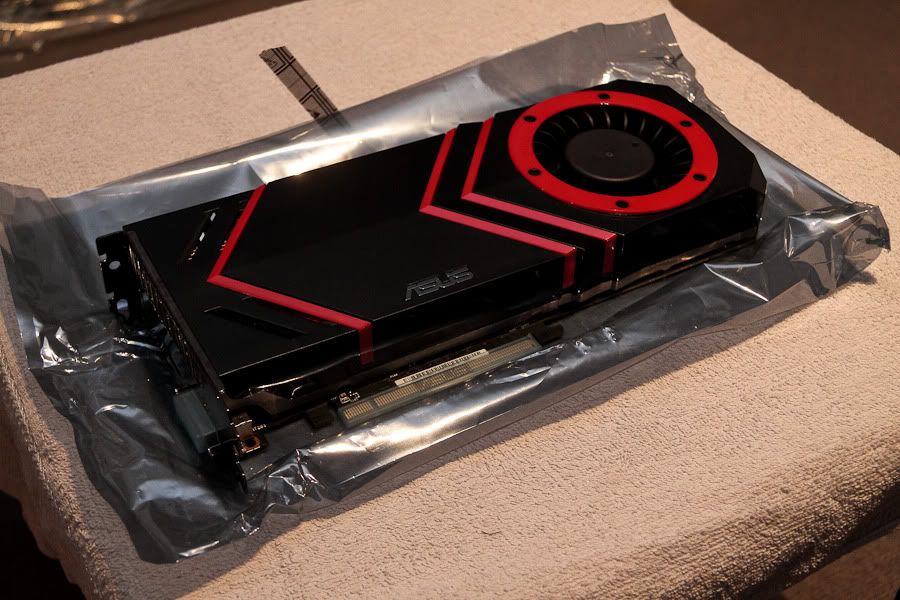 case stripped of its side and top covers. 3 huge fans at the bottom sucks air from bottom of case, cools insides then single fan on top blows hot air out... 3 in, 1 out means there is positive pressure build-up within the case, keeping dust from entering. fan on top has golfball surface texture that creates micro vortices, reduces air resistance. Vertical air motion (from bottom to top) means that as air gets heated up, its density reduces and it can rise faster; increased air movement means better heat dissipation... thermodynamics put into action... such a sucker for marketing...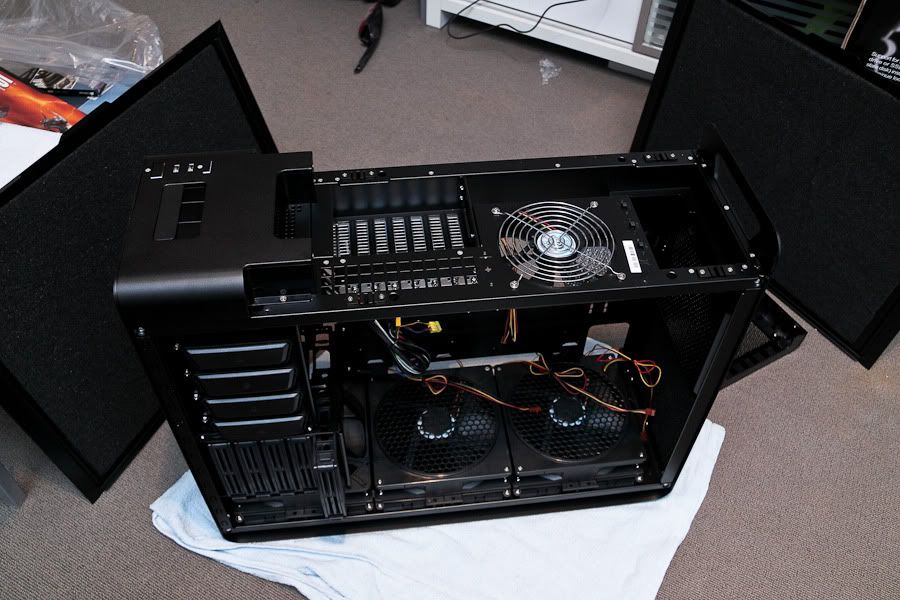 3 big fans also come with air filters for dust management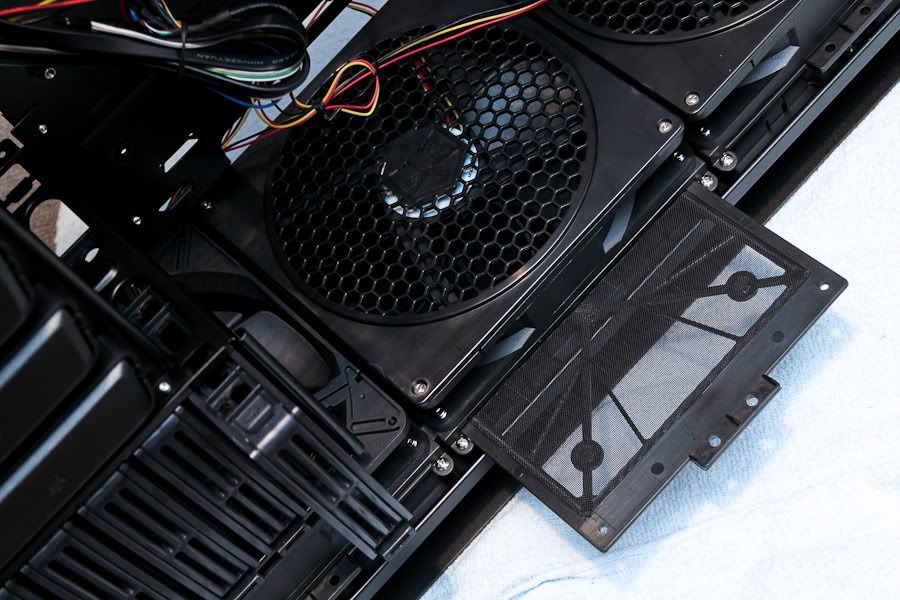 slotting hard drive is like slotting a book into a shelf...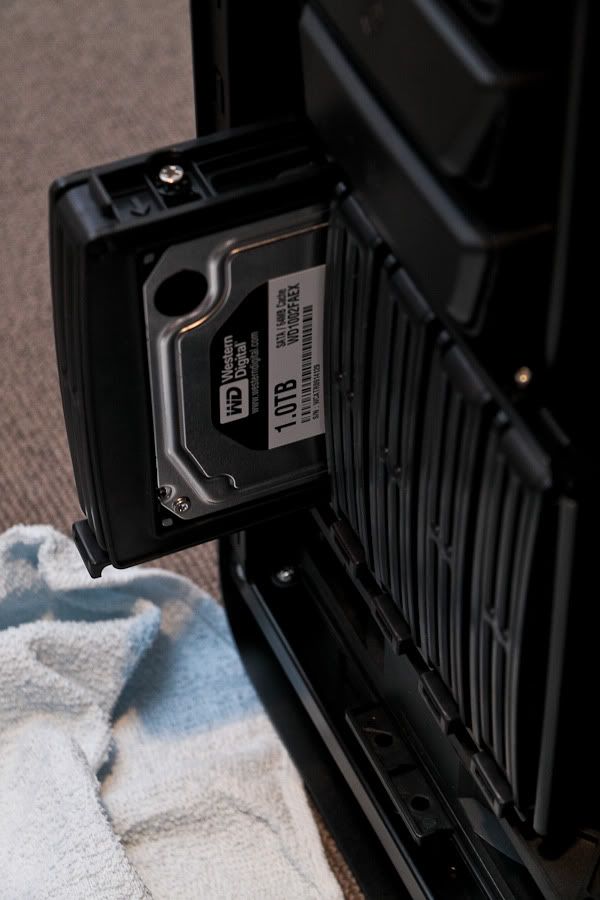 finally after everything installed...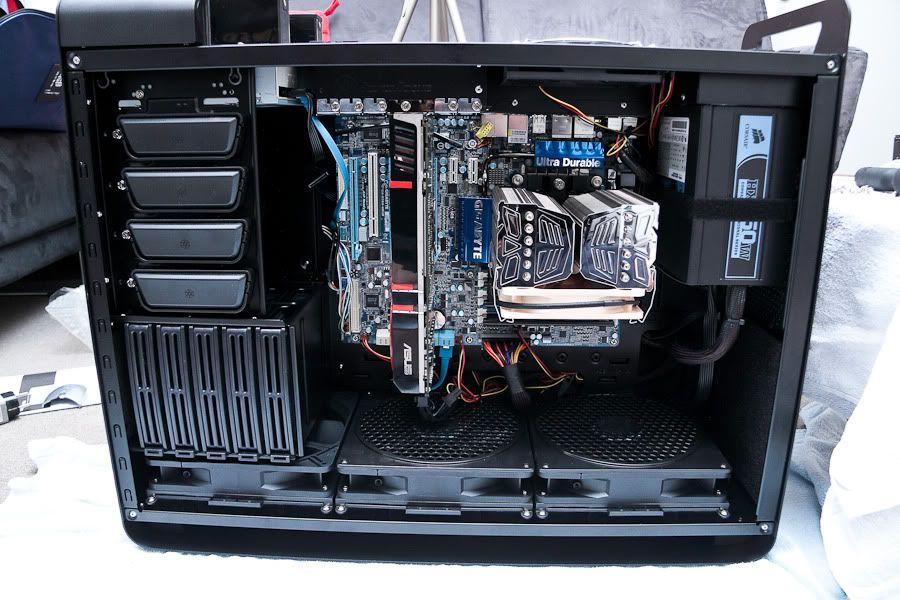 funny thing was that the case has no speakers, so theres no characteristic beep when the system starts up, no beep in older systems usually indicate a problem with start-up... so when there was no beep in this new system, i suspected something must have gone wrong, besides, nothing showing up on screen...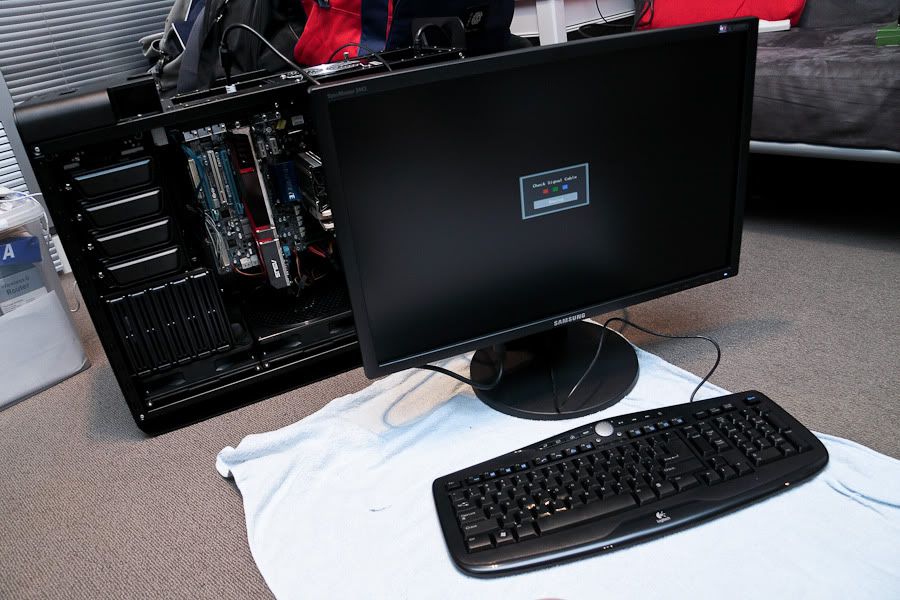 also contributing to the confusion is the touch sensitive control of the monitor... it was not powered on in the first place... so after turning it on, and restarting, i get the 'good' blue screen to set up settings... relieved the hardware installation works...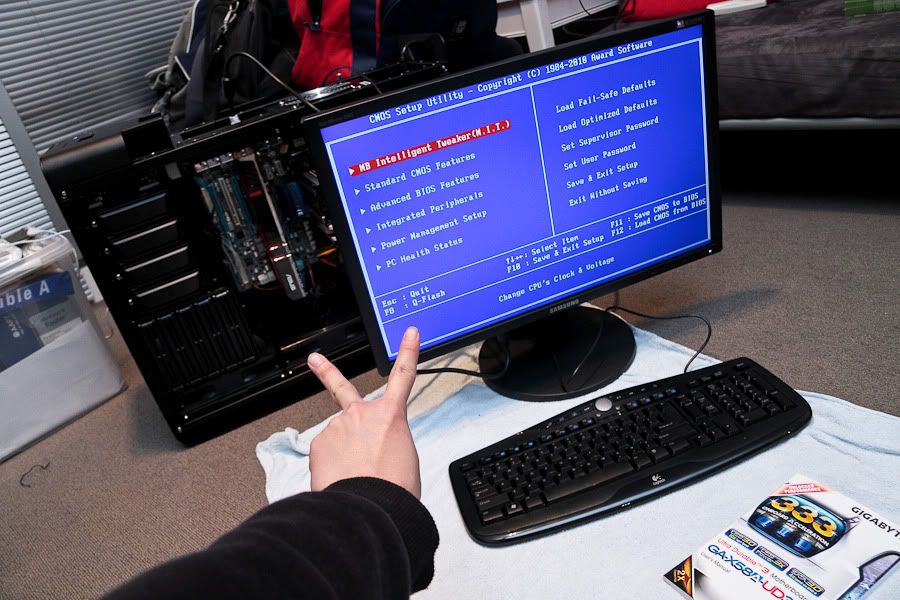 installed windows, then ran some tests to see if things were working okay...